Zigona's Open House, a Warm Taste of a Pleasurable Afternoon
The Elite of the Travel & Tourism, Bank, Insurance and Travel GDS's as well as Embassy Consular officers, turned out on July 15th, 2015 to support one of their own, Ngozi Ngoka, at an Open House Afternoon in celebration of the new offices of Zigona Travel and Tours Ltd, a Travel Management and Destination Event Company.
Located at the Sea view end of the Lekki Peninsular phase one, the tastefully finished edifice houses a high tech reservation front office as well as an amazing holiday viewing room, where clients can come and virtually experience several tailor made destination options.
Guests arrived to a stunning view of plush green grass and resplendent white cabanas and the well in view red carpet awning that welcomed them through the gate. Although the event was held during regular business hours, it turned out a full house, a clear testament to the goodwill and love industry professionals have for Zigona Travels.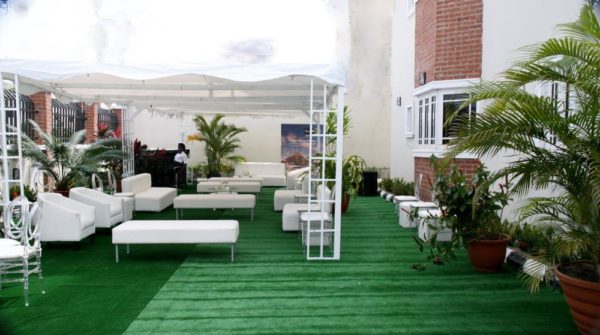 A short prayer said by Mamuna Esan, preceded the cutting of tape performed by Sena Anthony of the Oil & Gas Law Experts and Funso Kupolokun of Greenacres. Charles Ngoka, Deputy Managing Director of Total and Chichi Amangbo, CEO of Terchi Development Services also helped with the cutting of the tape.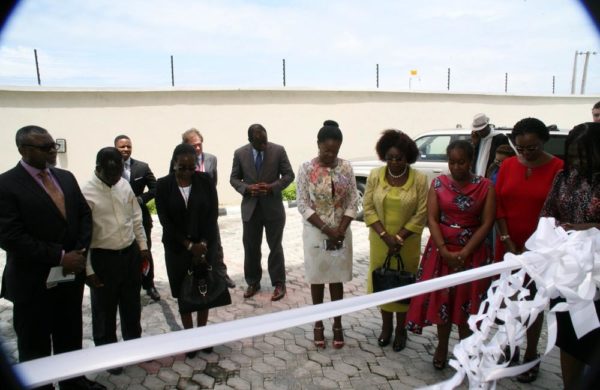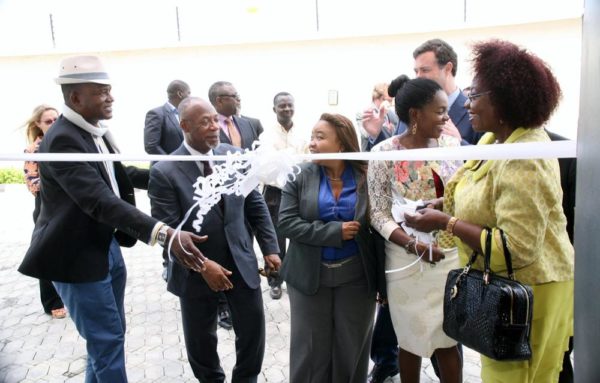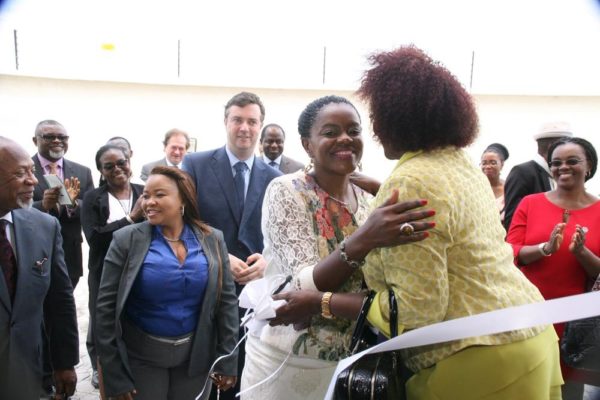 Guests were then conducted round the superbly furnished offices while listening to soft jazz music presented by DJ Kenzo. Many guests were overhead commenting about the sophistication and glamour of the staff of Zigona who showed them round the office while explaining the different departments to them. A guest was overheard commenting that she would rather come to Zigona Travel office and speak with the knowledgeable and friendly travel consultants than spend boring hours in front of a computer going through confusing sites looking for flights.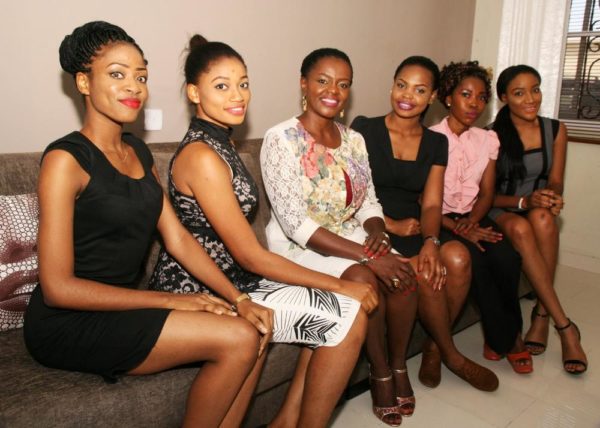 For, Ngozi Ngoka, who has put in over 15 years in the travel and tourism management sector , the classy event was planned to show case Zigona Travel's old and new products; thank loyal customers; as well as give key travel industry suppliers and consumers, the chance to network in a very relaxed setting reminiscent of Zigona's upscale destination events. She also used the opportunity to introduce Zigona Travel's Insurance partners as well as easy payment options. Ngozi, who is very passionate about the travel and tourism industry, spoke of the joy she feels when Zigona Travel meets the unspoken needs of her clients after going the extra mile to provide them with the perfect travel experience. She said the company would soon launch its online travel website in order to make things easier for their customers on the go.
Zigona's guests were treated to a vast array of well presented delicious canapés, champagnes, choice wine, exotic cocktails, continental dishes and cupcakes, making it hard for them to think about heading back to the office.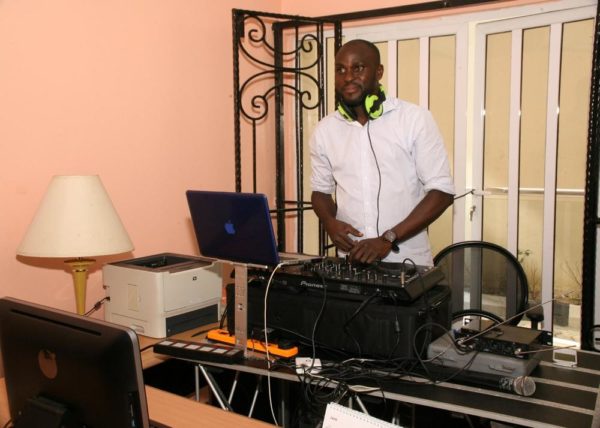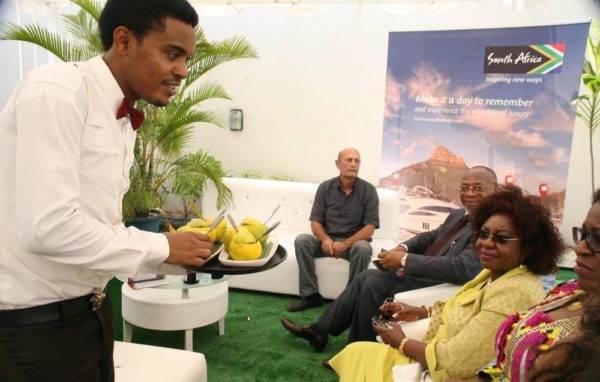 Some of the guests at the event included; Charles Ngoka, Deputy Managing Director, Total; Peter Amangbo, Group MD of Zenith Bank; Funso Kupolokun, Director at Greenacres; Sena Anthony, UK chartered Arbitrator; Chichi Amangbo, MD/CEO of Terchi Development Services; Premiere Oiwoh, Group Head Operations & Technology, Diamond Bank Plc, Markie Idowu, Executive Director at Skye Bank; Cecilia Umoren; Yves-Robert Lefebure, Francis Bassey of MOBIL; Yomi Ishola of MOBIL; Alex Aghedo, Kofoworola Ati-John & Nkoyo Attah of TOTAL; Mamuna Esan; Femi Romiluyi of MOBIL; Pauline Ehimuan, Managing Director of Joe-Eboje; Olufemi Adefope of Delta Airlines; Ikechi Uko of Akwaaba Africa, Hloni Pisto of SA Tourism, Thobi Duma of South African Airways, Gary Bidmead of United Airlines; Jean-Raul Tauzan of Air France, Ademola Sanya of British Airways/Iberia; Uloma Egbuna of Emirates Holidays; M.I Abanga, Style Doctor, Uche Nnaji (Ouch), Irene Ubah of TalentWise; Clara Okoro of BrandWorld; Key Staff from Zenith Bank including Adetoun Alawiye; Chinwe Iloghalu, Abimbola Colla-Tariah, Dada Oladimeji, Ijeoma Chiadikobi, Omotola Fawehinmi; From Diamond Bank: David Iwuchukwu and Uche Ben-Uzoebo; From MANSARD: Babatunji Ogunjobi and Oluwakemi Balogun; From Leadway Assurance: Bunmi Archer; From TOTAL: Irene Jerry-Iyoha, Amarachi Chibundu and Nkechi Ntia-James; From United Airlines: Monday Ukoha and Ugochi, Andrea Ngoka of Role Models, Montreal; Victor Lawson, Jumoke Omoboriowo of Amadeus.
See more photos from the launch below: